Environmental publicity
Basic information:
1, unit name: Shenzhen City Xin Yi circuit Co., Ltd.
2, organization code: 75860109-6
3, legal representative: Chen Xinmin
4, production address: Shenzhen city Baoan District manhole Street sand West Industrial Zone seventh
5, Tel: 0755-81773839
6, company profile:
Shenzhen City Xin Yi circuit Co. Ltd. was established in February 2, 2004, a total investment of more than 20 million yuan, Shenzhen overflow fast circuit Holdings Limited company, the existing production staff of more than and 260 people, mainly engaged in research and development, production and sales of single double-sided and Multilayer PCB technology, including gold plate, tin plate, gold finger and so on, in 2007 in Shenzhen Nanfang Certification Limited ISO14001 and ISO9001 certification.
Two, the unit discharge of major pollutants information:
Wastewater: pH value, suspended solids, chemical oxygen demand, total copper, total nickel, total cyanide, total phosphorus, total zinc, ammonia nitrogen.
Exhaust gas: nitrogen oxides, hydrogen cyanide, fluoride, hydrogen chloride, sulfuric acid mist, non methane hydrocarbons.
Three, processing mode:
Wastewater: standard discharge after treatment of wastewater treatment station.
Exhaust gas: collected by the workshop gas collection, from the roof of the waste gas treatment after the organization of emissions.
Four, emission concentration and total amount
Wastewater (mg/L): pH value: 6.61; suspended matter: ND; chemical oxygen demand: 14.5; total copper: 0.095
Total nickel: 0.05; total zinc: ND; total phosphorus: ND; ammonia nitrogen: 7.675; total cyanide: 0.03.
Exhaust gas: nitrogen oxides (mg/m3): <0.9; <0.07; hydrogen chloride fluoride 0.26; hydrogen cyanide: 0.008;
Non methane hydrocarbons: 0.82; sulfuric acid mist: 2.
Five, the implementation of standards:
1, discharge waste water to perform GB21900-2008 Table 2 standard.
2, the discharge of waste gas in the implementation of GB21900-2008 table 5 standard.
3, noise gas implementation of the GB12348-2008 2 categories of standards.
Six, exceeded the situation:
1, 2012 did not exceed the standard.
2, 2013 marked the first time.
3, 2014 did not exceed the standard.
4, 2015 has not exceeded.
Seven, pollutant treatment facilities:
1, construction waste water treatment station

2, a class of pollutants (total nickel) treatment station

3, waste gas treatment facilities

Eight, emergency plan for environmental emergencies: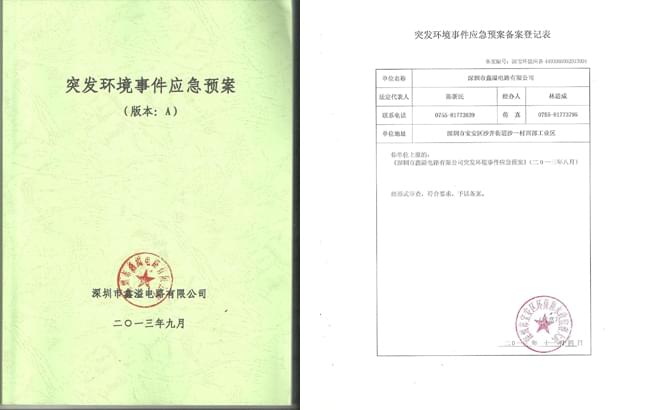 Nine, environmental approvals and all kinds of environmental data